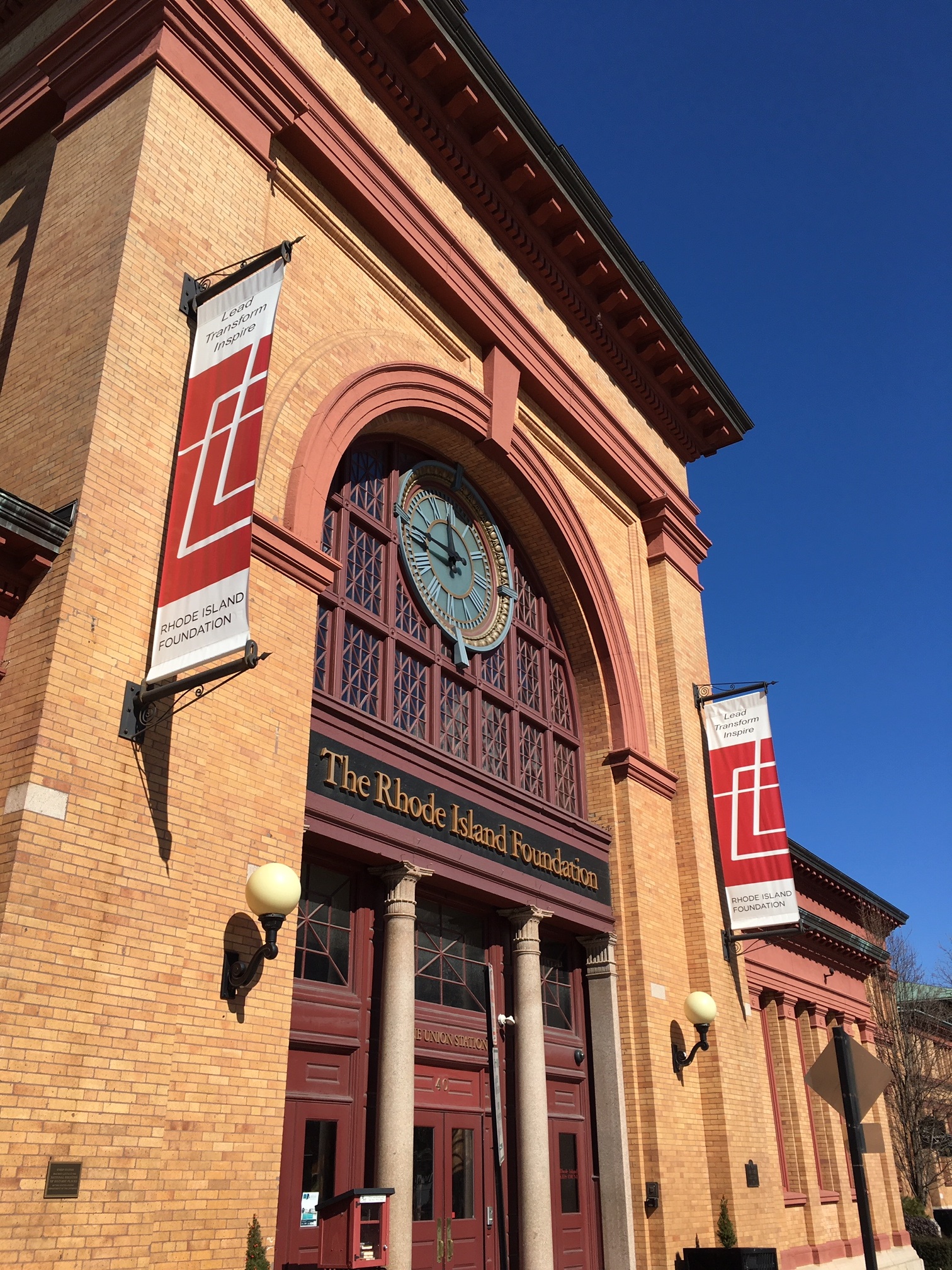 PROVIDENCE – Adjusting the state's funding formula to offer schools more money for low-income and multilingual students, creating a state fund to pay for professional development for educators and amending the state constitution to strengthen student rights could all help improve public education in the state, according to the Rhode Island Foundation
Those are some of the highlights in the foundation's Long-Term Education Planning Committee's 2023 Policy Framework for state elected leaders to be unveiled on Friday. Foundation CEO and President Neil D. Steinberg told Providence Business News the new policy framework plan is part of the committee's ongoing discussions and efforts to improve public education statewide.
Just before the onset of the COVID-19 pandemic in 2020, the foundation and its education committee unveiled a 10-year plan titled "Chart a Course, Stay the Course: Rhode Island's Path to a World Class Public Education System." It outlines four priorities – high standards, educator support, investment priorities and clear governance. The foundation also committed $1 million to support education improvements across the state.
"Coming out with this policy was the next evolution," Steinberg said. "This is now going public with some policy areas that will advance the plan."
Steinberg says the framework will be presented Friday to state lawmakers, including to House Speaker K. Joseph Shekarchi, D-Warwick, and Senate President Dominick J. Ruggerio, D-North Providence, to promote and further improving the state's public education. He also said there is even more "urgency" to make education in Rhode Island better.
"After three years of COVID-19 and the impact nationally, [improving education] is even more critical," he said. "You have learning loss, social-emotional learning challenges. We need to invest in this and turn that around so that our students have the best future they can. These students can't just compete in New England [for jobs]; they have to compete internationally."
According to the policy framework, state officials in the effort to attract and retain teachers should reestablish the state's beginning teacher induction and mentoring programs. Such programs offered support to new teachers and creating better connections between districts and educator preparatory programs – such as colleges and universities.
Steinberg believes this initiative started when the state received the federal $75 million "Race to the Top" funding back in 2010, and the programs went away "when the funds went away." He hopes this initiative can get "back on the table" and funded again in order to address the state's teacher shortage.
Plus, the framework suggests the state provide loan forgiveness, scholarship and/or reduced tuition programs for teachers who are working in urban schools. It also recommends offering financial incentives for recruiting and retaining teachers of color and teachers in high-need subject areas, such as math and science. Housing support should also be offered for those entering the teaching profession as well, the policy framework says.
Regarding funding, the framework calls for the state's funding formula assign a "higher bonus percentage factor" for low-income students and multilingual learners, as well as increase reimbursement for high-cost special education students. The framework recommends utilizing the reallocation of the $66 million in hold harmless funding to reform the funding system.
The framework additionally calls for the state to create and make a "substantial" investment in a statewide fund to support professional development. The fund, which Steinberg says should be financed through the state budget, would be used to provide a dedicated source to support professional development focused on curriculum, instruction and social-emotional learning.
The framework also calls for the state to amend its constitution to make public education a "fundamental right" for all Rhode Island students. It says the R.I. Supreme Court in 1995 and 2010 did not confer education as a right.
Last week, the R.I. Senate passed a bill supporting this constitutional change. The House must also approve it being placed on a ballot for voter approval.
"It's huge for the students and the parents to have this as a constitutional right," Steinberg said.
The new framework plan was developed by subcommittee co-chairs Michael DiBiase, the Rhode Island Expenditure Council's CEO and president; and Rhode Island Federation of Teachers and Healthcare Professionals President Frank Flynn. R.I. Education Commissioner Angelica Infante-Green, Partnership for Rhode Island Executive Director Tom Giordano, Rhode Island KIDS COUNT Executive Director Paige Clausius-Parks and National Education Association of Rhode Island Executive Director Mary Barden are among the committee members representing the education, business and nonprofit sectors who adopted the policy framework.
Flynn says in a statement that educators and students are still reeling from the pandemic's affects and now is the time to "double down on our commitment to their success by enacting policies that align with these recommendations."
James Bessette is the PBN special projects editor, and also covers the nonprofit and education sectors. You may reach him at Bessette@PBN.com. You may also follow him on Twitter at @James_Bessette.